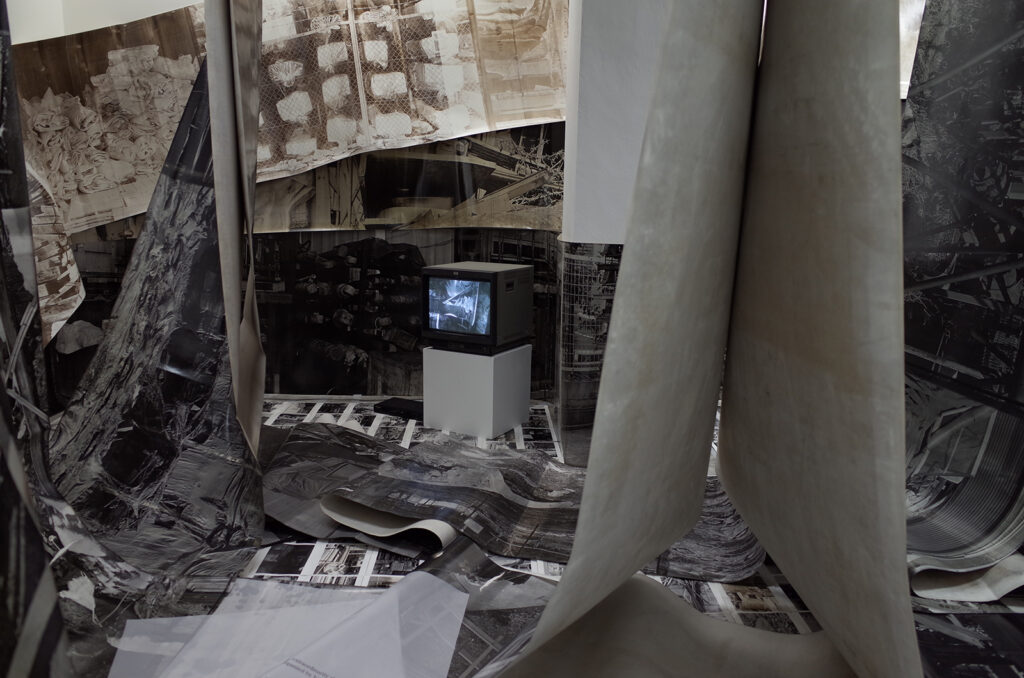 "Mirror Behind Hole – Photography into Sculpture Vol.4 Hiroko Komatsu, Exhibited Work: The Execution of Personal Autonomy," by Hiroko Komatsu
---
Dates: September 9 – October 14, 2017
Location: gallery αM (Tokyo, Japan)
Overview
---
Musashino Art University runs gallery αM. They invite guest curators to hold exhibitions each year. Yuri Mitsuda was the guest curator in 2017, and she invited seven artists to present their solo exhibitions under the theme "Mirror Behind Hole – Photography into Sculpture."
Hiroko Komatsu exhibited a large-scale show of more than 3,200 8×10 prints, 270 meters of rolls of photographic paper prints, the film works, and objects.
The exhibition was highly acclaimed, and Komatsu received the Ihei Kimura Photography Prize in 2018.