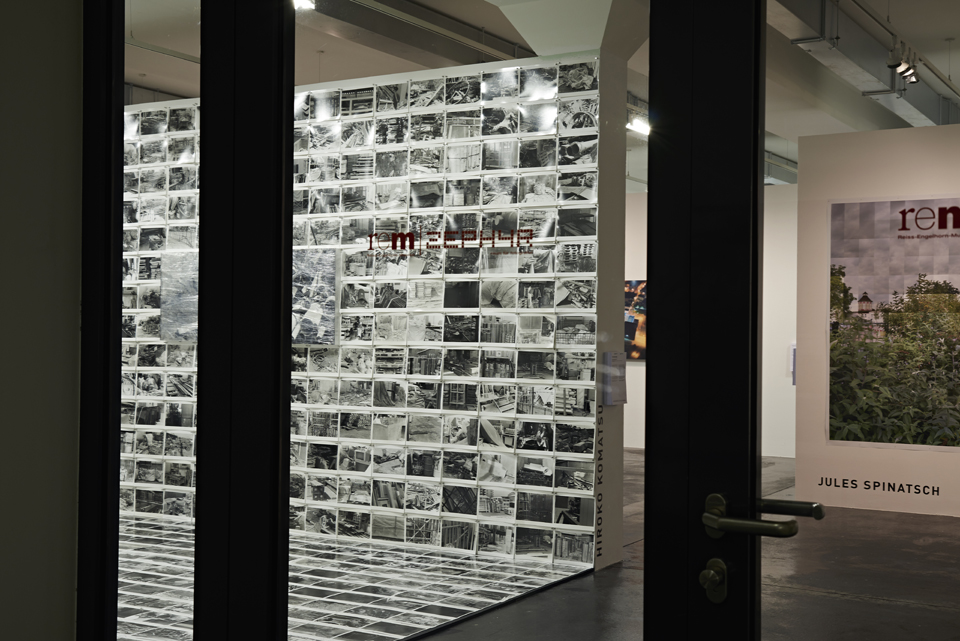 6th Fotofestival – Mannheim Ludwigshafen Heidelberg
Exhibited Work: The Execution of Personal Autonomy," by Hiroko Komatsu
---
Dates: September 18 – November 15, 2015
Location: Mannheim, Ludwigshafen and Heidelberg, Germany
Overview
---
Mr. Urs Stahel is a curator who planned the Photo Festival in Germany in 2015 at seven art museums in Mannheim, Ludwigshafen, and Heidelberg. The title of the Photo Festival was [7]Places [7]Precarious Fields.
It had seven themes,
[7.1] High-Tech, Logistics & Migration (Wilhelm-Hack-Museum,LUDWIGSHAFEN)
[7.2] Violence and Destruction (Kunstverein Ludwigshafen,LUDWIGSHAFEN)
[7.3] Urbanism & Real Estate (ZEPHYR – Raum für Fotografie,MANNHEIM)
[7.4] Money and Greed (Kunsthalle Mannheim,MANNHEIM)
[7.5] Knowledge, Order, Power (Port25 – Raum für Gegenwartskunst,MANNHEIM)
[7.6] Ego-Fest & Self-Stress (Sammlung Prinzhorn,HEIDELBERG)
[7.7] Communication and Control (Heidelberger Kunstverein,HEIDELBERG)
My work was in the part [7.3] Urbanism & Real Estate. I exhibited at ZEPHYR in Mannheim with AI WEIWEI, TAYSIR BATNIJI, NICK WAPLINGTON, LAURENCE BON VIN, JULES SPINATSCH, SYLVAIN COUZINET-JACQUES, FRANK VAN DER SALM
I used two thousand 8 x 10 prints, seventeen 20 x 24 prints, and one hundred and eighty meters of roll paper in my space for the exhibition.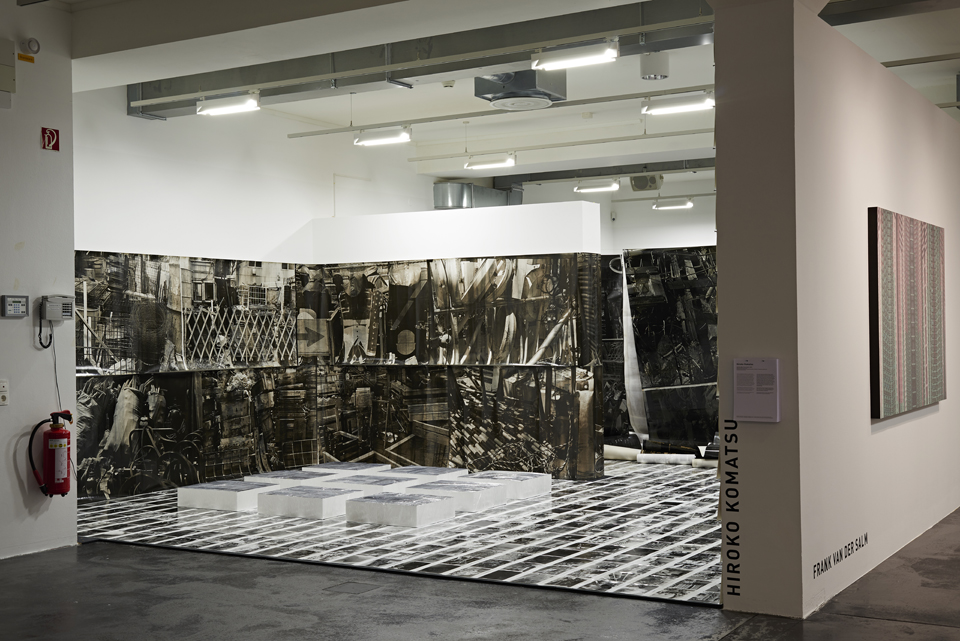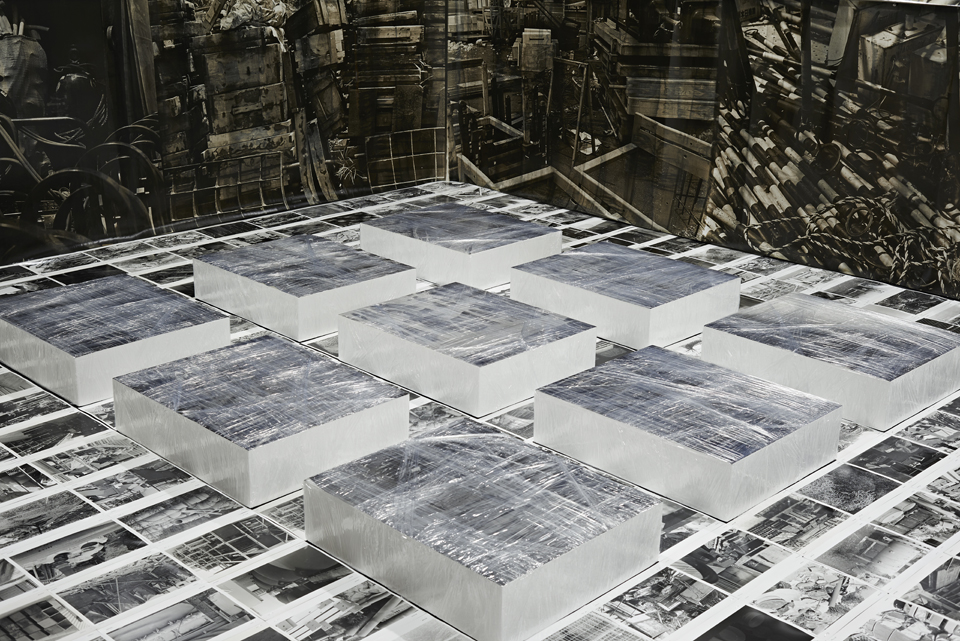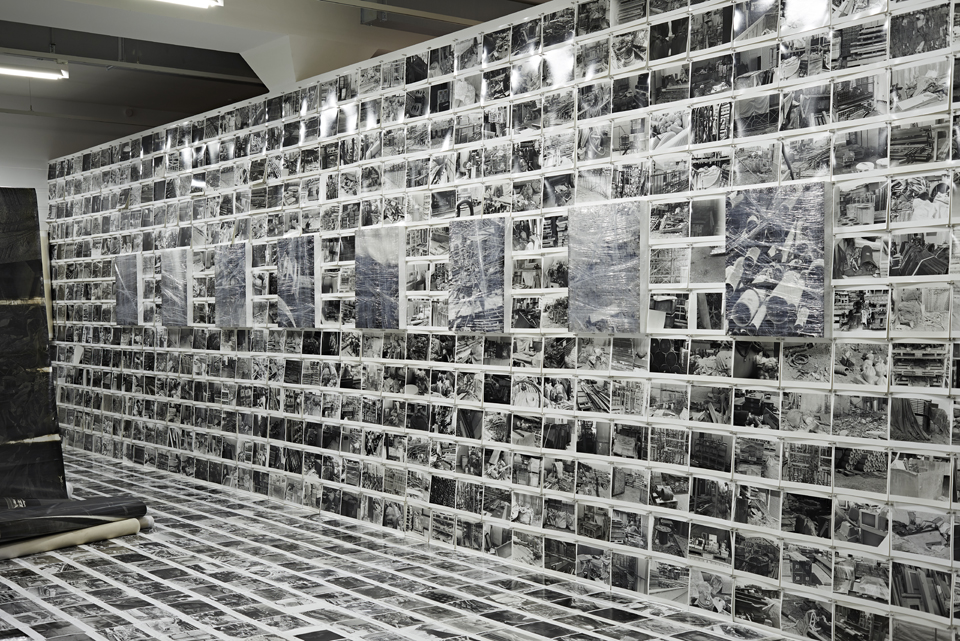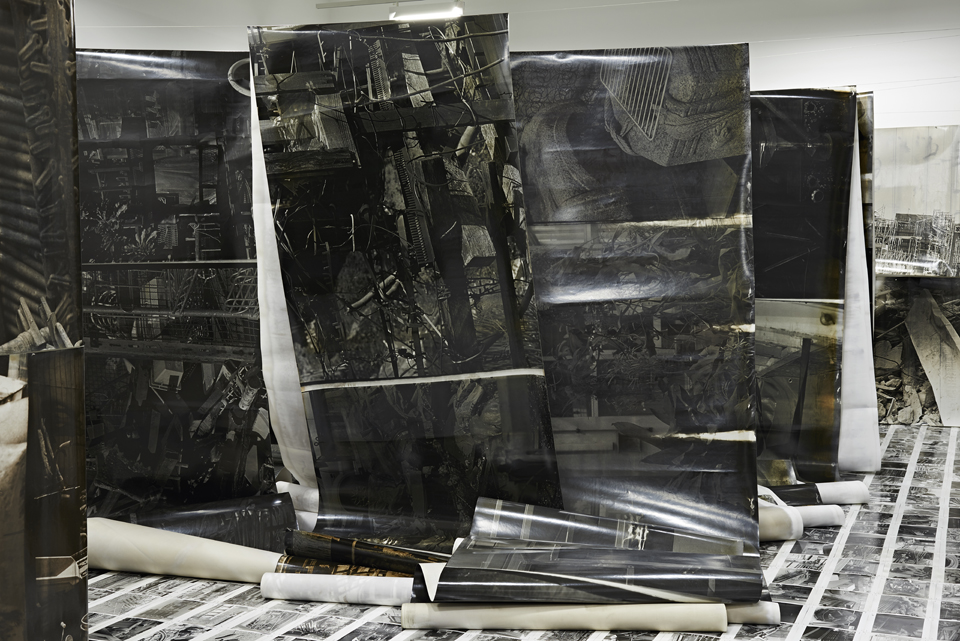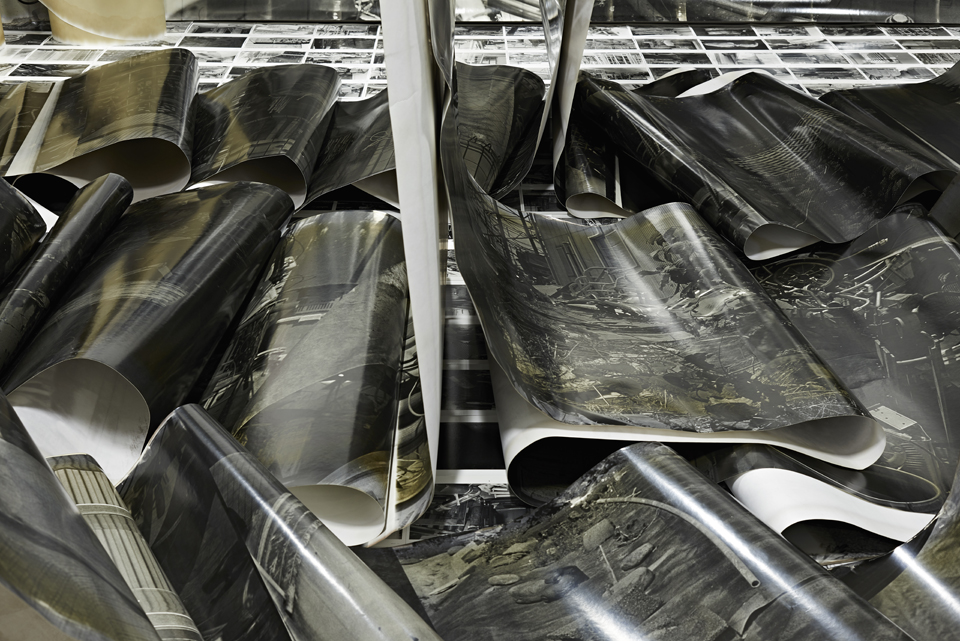 Publication
---
6th Fotofestival – Mannheim Ludwigshafen Heidelberg
Editor: Fotofestival Mannheim-Ludwigshafen-Heidelberg e.V., Urs Stahel
Texts by: Urs Stahel
Design by: Daria Holme
Publisher: Kehrer Verlag, Heidelberg
Language: English/German
ISBN 978-3-86828-640-3
2015
Softcover
approx. 17 x 22 cm
approx. 256 pages
approx. 172 color and black and white illustrations
Web Magazine
---
Magazine on ARTitecture | Architecture + Art (Germany)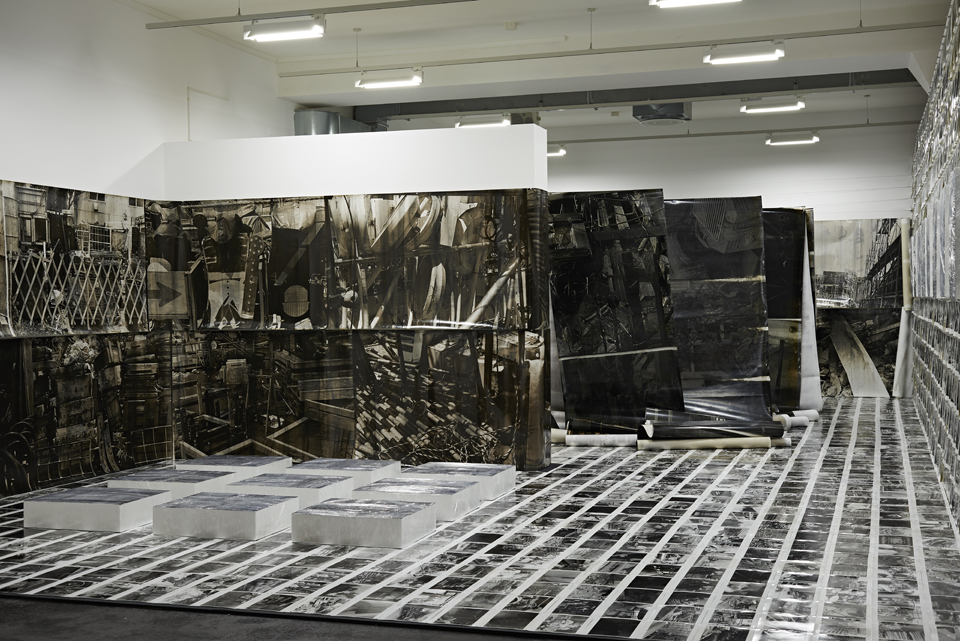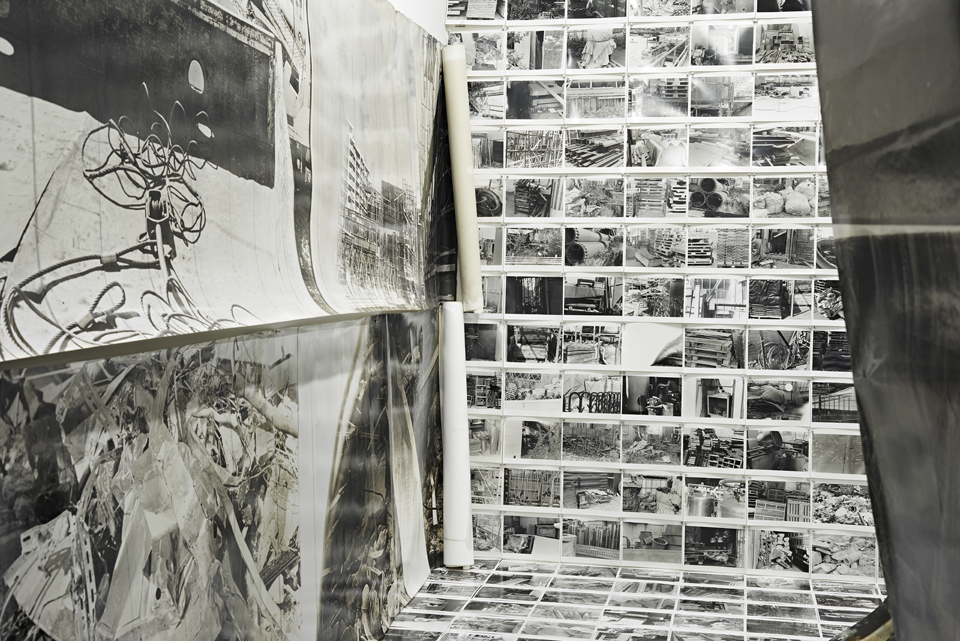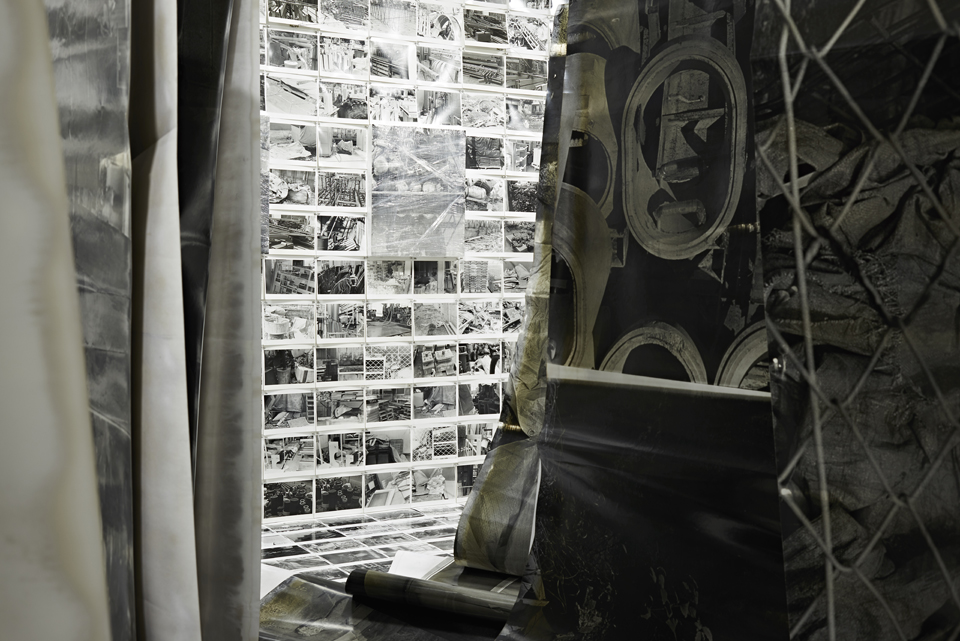 German TV reported my work.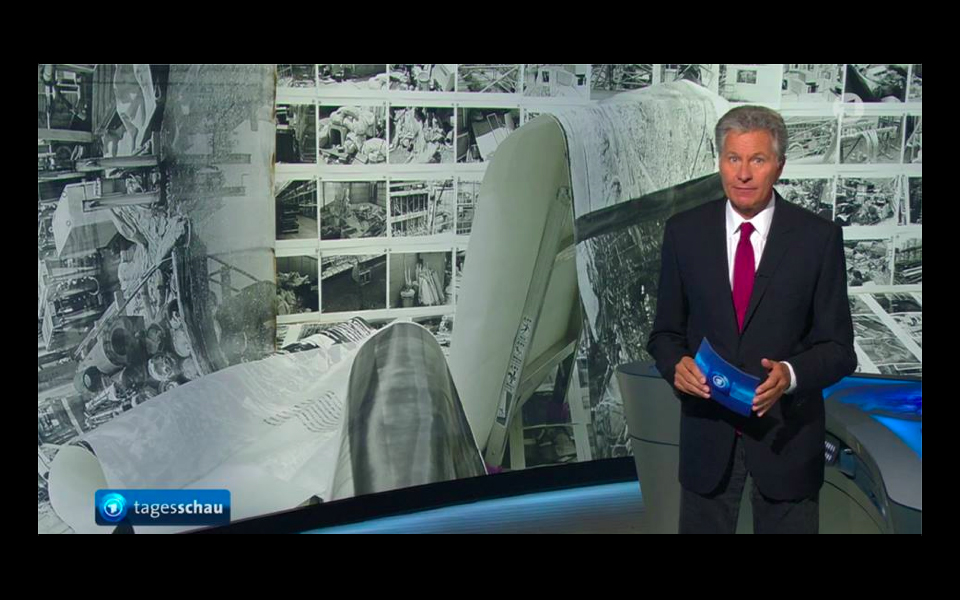 Archive Video
---
Shooting and Editing by Osamu Kanemura