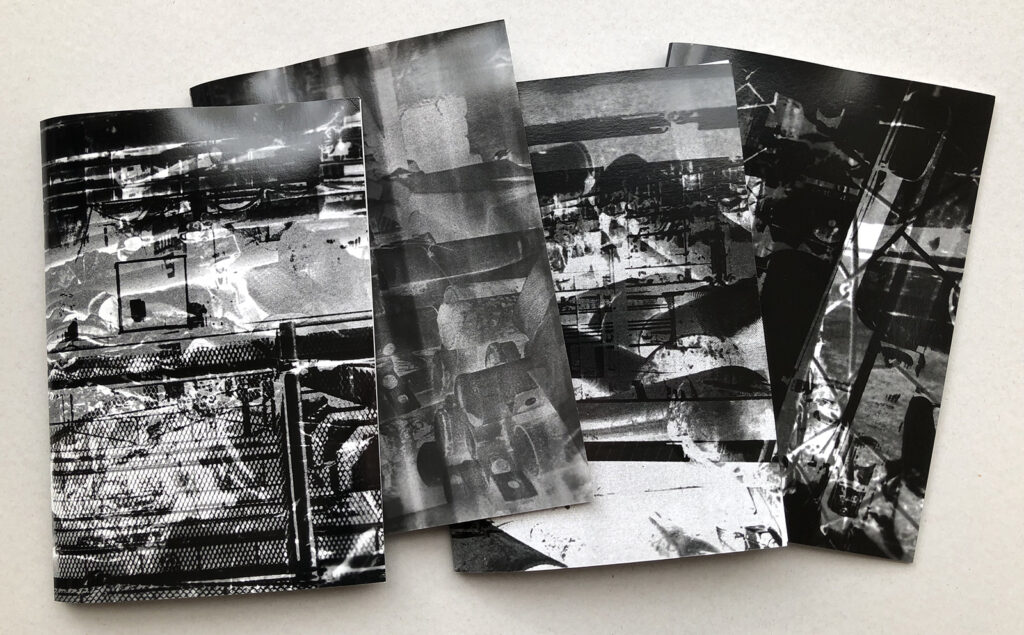 Series of corrosion
---
corrosion #1, corrosion #2, corrosion #3, corrosion #4
20 Limited Edition | 22x15cm | 24pp. | b&w
MAN CAVE, 2021
Available at dieFirma
Overview
---
The cover, made of printed fiber-based paper, is a photogram-like print of the two tracing papers used in the book. Photos are printed on tracing paper using a low-quality printer.
Handmade by Hiroko Komatsu, including the typed title and endpapers.
Saddle-stitched booklet.
Published from her label, MAN CAVE.
The series, completed in four books, was collected by the New York Public Library.